The
revenue mobilization

provider
We help governments boost transparency and maximize tax revenue with the power of data
N-Soft uses its innovative governance solutions to accurately track billions of transactions across multiple sectors, generating additional revenues without raising taxes. In ten years of working with both emerging and established states, N-Soft has built substantial expertise in creating innovative and sustainable technological solutions providing essential support to national budgets. Our solutions provide invaluable transparency throughout all transactions, allowing governments to pinpoint revenue leakages and reduce debt with additional income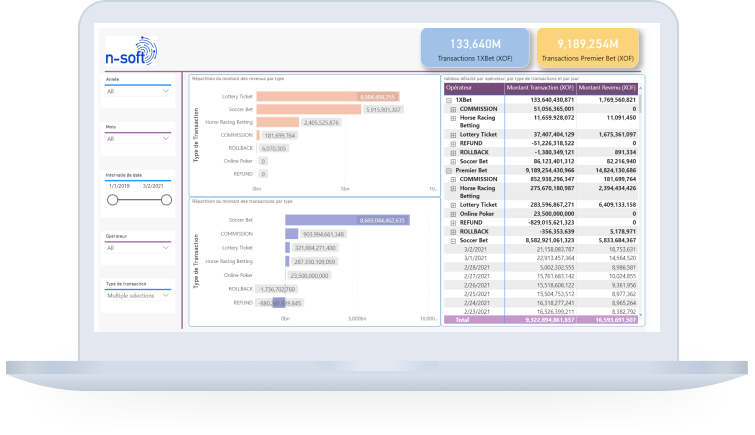 Innovation at your service: Real-time reporting on key sectors of the economy
N-Soft's groundbreaking governance solutions span across multiple sectors to promote transparency and interoperability throughout the economy. Using our cutting-edge ETL technology, each sector is provided with precise reporting on all revenue flows, tracking activity data in real time and supplying the transparency necessary to maximize revenues. Such thorough tracking ensures that governments can collect all taxes owed to them, thereby transforming revenues, reducing illicit financial flows, and opening limitless possibilities for future innovation.
Our solutions provide transparency to numerous sectors, including:
Need more details? Contact us
We are here to assist. Contact us by email or via our social media channels.